Dahlonega, GA Custom Home Builder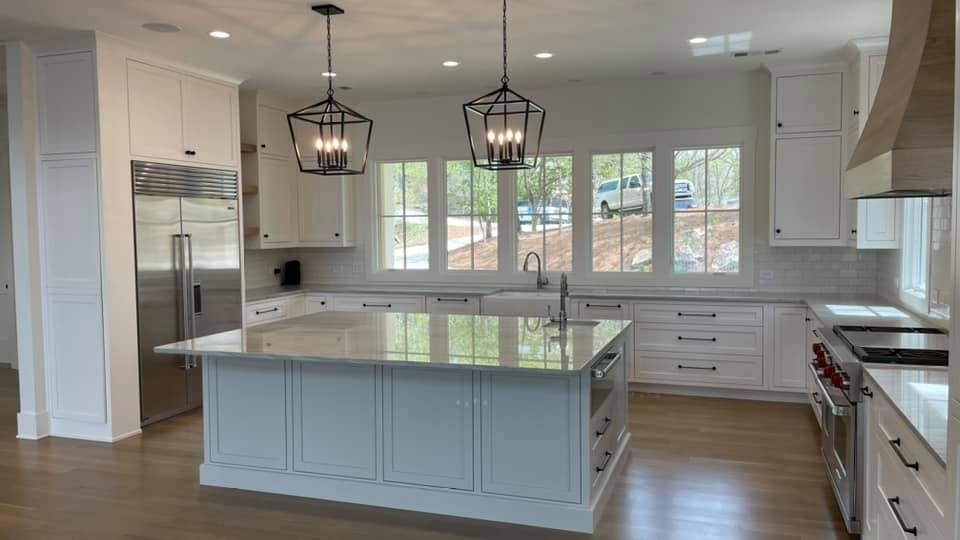 Sullivan & Forbes is a luxury custom home builder that has served Dahlonega and the North Georgia area since 1997. Our goal is to be your resource during the home building process. We encourage customers to carefully select their home building contractor.
A home building experience should be an enjoyable one, and working with a professional that tailors their design around your individual needs is the best route to take when looking to build a home.
Dahlonega Custom Homes
Our custom home building and remodeling services are second to none in the North Georgia area. Our backgrounds in civil engineering, architectural engineering, and design all comes together to create homes built specifically for the family that will live in them. We understand that no two home design tastes are the same, so we take pride in our ability to listen to what the homeowner is looking for, and then building a home to their exact specifications.
What Our Clients Are Saying
We're confident we can help you realize your dream home, but don't just take our word for it! See what our clients have to say about the quality of our work, or review our extensive photo gallery.
"We don't believe that our family would still have our homestead if Sullivan & Forbes and their craftsmen hadn't appeared in our time of need. We are perfectly delighted and satisfied with the end product and the process we went through to arrive at this point. " –Home Restoration in Dawson County
Get Started
If you are planning to build a home, we would love to speak with you. No matter what type of home you are looking to build, let us help make your ideas and dreams a reality. Contact us today if you are in search of a quality custom home builder.