Flowery Branch Custom Home Builder
The residents of south Hall and specifically Flowery Branch have come to trust Sullivan & Forbes as their home builder of choice when they are ready to design and build a home in the area. As a Flowery Branch home builder, our goal is to be a resource for anyone in the area that is thinking about or ready to build a
custom home
.
Because we are located in Gainesville, Georgia, we consider all of Hall County, including Flowery Branch home. We have experience building and
remodeling
a wide range of homes for our customers in Flowery Branch including craftsman, two-story, traditional, ranches, it doesn't matter. Whatever your style is, we can work with you to design and build a home that is to your satisfaction.
"The final work on the project is that which impressed us the most. We have never seen such attention to detail or such a desire to complete the project in the manner which please us the most." - Remodel on Misty Cove Ln, Flowery Branch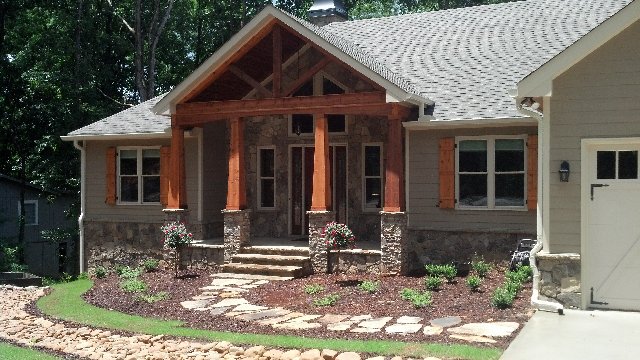 Home Building & Design
Our background in engineering and design allows us to work with a customer from the ground up so to speak. We take pride in our ability to actually build what we can see in the mind of the customer. Our ability to ask the right questions, and more importantly, listen to our customers is essential so that we can deliver a home to the exact specifications of our customers. After all, it is your home we are designing and building, so it is our job to get it exactly right for you.
If you are looking to build a home in Flowery Branch, we would love an opportunity to speak to you. Contact us or give us a call today to learn more about Sullivan & Forbes as the leading custom home builder in Flowery Branch.